This Digital Marketing Conference is all about showcasing the opportunities of the online world within the tourism market. It is all about helping people create engaging content, grow their following and to capture the attention of the travel audience in the digital world. It is all about learning from each other as you hear from successful brands who have built their travel brand through innovative digital marketing. In the tourism world, it is all about thinking outside the box with content.
The conference will include keynote speakers such as Kathryn O'Dwyer of Cork Airport, Stephanie Lynch of OnTheQT.ie, Diarmuid O'Leary of Cork's Redfm and Sandra Murphy of Trigon Hotels. We will also have panel discussion about 'flying high with content creation' with many successful tourism brands. For more information and to book you tickets click here.
Keynote Speakers
Kathyrn O'Dwyer, Digital Marketing Specialist at Cork Airport
'How digital marketing propelled the Take Off of Cork Airport'
Kathryn O'Dwyer has been a part of the Communications team at Cork Airport for almost three years as a Digital Marketing Specialist, managing Cork Airports' social media channels, online website content and digital B2C advertising campaigns from promoting destinations to conversion optimisation for online car park advertising. The Communications team at Cork Airport recently took home a prestigious Spider Award for Best B2C campaign. Cork Airport was awarded the prestigious digital award for its most recent drive to increase brand awareness and maximise bookings through its digital marketing campaign Love Taking Off.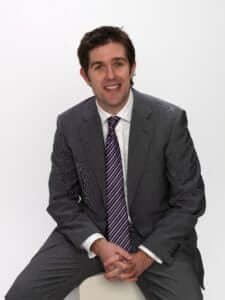 Diarmuid O'Leary, CEO of Cork's Redfm
'Embracing The Online World'
Diarmuid O' Leary gained a BA in hotel management from GMIT. His post graduate studies led to a Higher Diploma in Marketing Practice from the UCD Smurfit School of Business. His industry experience has been in both commercial and leadership positions. He has worked for Today FM as Business Development Manager. He held the position of Head of Sales for Newstalk 106. He has led a national sales team for UTV which owned 6 radio stations across the 32 counties. He was appointed Commercial Director of the Star Newspaper in 2008 and moved to Cork in 2013 to become CEO of Cork's Red FM. The last 5 years have seen the business become market leader and win many national awards for the quality of its output.
Stephanie Lynch of OnTheQT.ie
'Succeed By Stepping Outside of Your Comfort Zone'
Stephanie Lynch is a travel blogger and content creator at OnTheQT.ie with a background in the TV industry. In 2013 she set up OnTheQT.ie a travel blog, vlog and digital marketing company which has seen Stephanie win Cork's Best Young Entrepreneur 2015, while also winning Ireland's Best vlog 2016 and Ireland's best travel blog 2017. Stephanie also has online travel series with Cork's Redfm called RedTravel, a TV show for online that features a unique look at tourism destinations both in Ireland and Overseas. Along with that series, Stephanie creates many online series around the world with OnTheQT, Ring of Cork, Munster Vales and many more.
John Innes, Chairman of Local Org Committee and Course Director for IRONMAN Ireland Cork
'The Story of Ironman, Youghal'
John Innes is the Chairman and founder member of South Coast Triathlon Club. John is also a Level 2 ITU Triathlon Coach and Sports Nutritionist
John is Chairman of Local Org Committee and Course Director for IRONMAN Ireland Cork
Sandra Murphy, Group Event Creation & Production Manager at Trigon Hotels
Q&A: 'Event Creation with Sandra Murphy'
Sandra Murphy is the Group Event Creation Manager with the Trigon Hotel Group creating unique events for not just the hotels but the Cork market also. She works across 3 hotels in Cork – the Cork International Hotel, the Cork Airport Hotel and the Metropole Hotel.
Events such as the Cork International Travel Show, Cork Car Show, Festival of Prosecco, Cork Oyster & Seafood Festival, the Cork Gourmet Trail and Cork Baking & Chocolate Weekend. Sandra has over 18 years experience in management roles, predominately in the hospitality sector. She engages major stakeholders to work collaboratively on the events to ensure their success – companies such as Cork Airport, Heineken Ireland, SuperValu, Failte Ireland, Bord Bia, the National Dairy Council and more.
Panel Discussion 'Flying High with Content Creation'
Tim Burke, Business Manager of Ballyhass Adventure Group
Our first member of the panel will be Tim Burke, Business Manager of Ballyhass Adventure Group based in Mallow Co. Cork. Tim joined the management team in 2016 with responsibilities in strategic management, improving operations, growing sales and market penetration.
Ballyhass is a small family run business established in 1999 based out of an old quarry Outside of Mallow In North Cork, originally operating as a fishing centre. In 2009 the company pivoted and began offering outdoor experiences; including Kayaking, High Ropes, Climbing, Axe Throwing, Wakeboarding and Aquaparks to groups and individuals.
Since 2017, Ballyhass has grown daily footfall by 50% to 45,000 visits in 2019. In 2018 the company successfully opened its second activity centre in Coachford which has seen continued growth since first opening. A strong social media presence and digital strategy has been instrumental in this growth.
Ballyhass Adventure Group offers some of the most varied outdoor experiences in the country while also growing sports communities within their locality. Their aim is to get more people active in the Outdoors.
Ciara O'Leary Fitzpatrick, Digital Marketing & Digital Projects Coordinator at Cork Opera House
Ciara O'Leary Fitzpatrick, currently working as Digital Marketing & Digital Projects Coordinator at Cork Opera House has a long history of content creation. Working in the music and arts industry for over 10 years has armed her with a rich understanding of the workings both on and off the stage. Passionate about music making in all its forms and championing the arts in the community, she added digital marketing to her tool belt when she trained with Fuller Marketing, a Cork based agency. Here she excelled in the areas of social media marketing, SEM, SEO, web management and content creation. Today she manages the digital marketing and social media strategies for Cork Opera House, and is dedicated to telling the story of the iconic venue to audiences all over the world.
Eoin Kennedy, CEO of Zone Digital Marketing & Media speaking on behalf of Pure Cork
Our third member of the panel will be Eoin Kennedy, CEO of Zone Digital Marketing & Media speaking on behalf of Pure Cork. In recent times the leisure brand Pure Cork which was created for the tourism industry in Cork is going from strength to strength especially since the launch of www.PureCork.ie last May 2018. We are delighted to have Pure Cork talk about growing the brand with innovative content creation.
Eoin has almost 30 years experience in organisations from Fortune 500 firms to startups – with over 20 of these years operating at Director level.With a particular interest in tourism and hospitality, Eoin is currently undertaking an MBA thesis on digital marketing in the tourism sector, and has several clients in this sector in Cork and beyond.
For more information and to book you tickets click here.